We are an authorized Enterprise of Competence, and conduct periodic inspection and certification of cranes and other lifting equipment.
Repairs & Maintenance
Our experienced technicians offer repairs and maintenance of cranes, machines and other equipment.
We use state of the art data aquisition equipment to execute measuring tasks according to client's request and requirements.
We offer weighing with Centre of Gravity determination of modules, and we are able to weigh modules up to 1300 tonnes.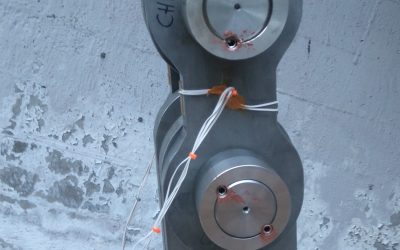 We were contacted by Saudefaldene Kraftselskap and asked if it was possible to measure the tension in the chain that hoists the flood gate near Storlivatnet, Sauda. The client wanted to know how the load on the chain differentiated at different states (10% open, 20%...