We conduct repairs, service and maintenance on cranes, work equipment and machines.
Our technicians are highly qualified and have long experience.
Repairs:
We can offer rapid deployment of service technicians for our clients in Agder.
Our technicians can solve most assignments on location, and we have supplier agreements for short spare part delivery time.
Sale of lifting appliances:
We deliver all kinds of lifting equipment to our clients, including custom made equipment.
Cranes, hoists, trolleys etc.
Remote control systems, overload prevention systems etc.
Chain and wire lifting slings, shackles, fibre slings, etc.
Service:
We can offer service in accordance with suppliers instructions. The scope may vary depending on type of equipment and use. 
The service need may vary – and we will evaluate the need along with our clients..
Preventive maintenance:
Our technicians will look for possible issues that can result in downtime when conducting periodic maintenance. Any such issues will be reported, and preventive measures will be taken in cooperation with our clients.
We tailor the scope and interval in cooperation with our client – so that we can offer the best possible solution.
Periodic maintenance agreement:
To ensure maximum longevity and prevent machine or equipment downtime – we offer a Periodic Maintenance Agreement:
The agreement includes lubrication, adjustment, oil change and checks in accordance with supplier instructions.
We can offer fixed price or hour based cost – and will always strive to ensure maximum value for our clients.
Periodic maintenance with inspection:
We offer an agreement including both periodic maintenance and inspection:
The agreement includes periodic maintenance in accordance with supplier instructions, and scope as agreed with client. In addition, we perform inspection in accordance with Forskrift om utførelse av arbeid, Forskrift om administrative ordninger, and KTF: Normer for kontrollomfang.
We can offer fixed price, or hour based cost.
Contact us for more information: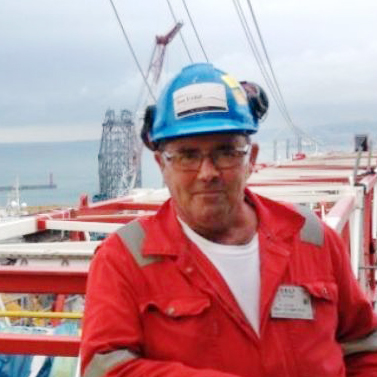 Jan Ove Urdal
Competent person/Managing director